📈Portfolio Update Q1 - 2022
Hi, there and welcome to a newsletter! To those of you who aren't subscribed, please consider doing so. Its free and you can see how we track against FIRE. Hopefully, it inspires you to get going as well.
Firstly to all my Crypto enthusiasts...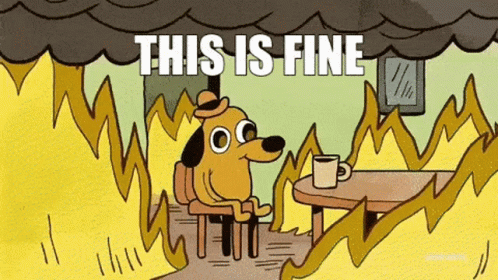 I jest, of course, overall the markets are looking a tad grim. A few reasons for it, of course, the pandemic is still going strong, war and then terrible earnings reports leading to even more investor doubt. HOWEVER, I am not here to bring you bad news. In fact, when the market is down, what should you do? Stay calm and buy more of course. If your investment philosophy is sound and you are not close to retirement, market downturns or crashes should excite you!
I digress. For this month's newsletter, I will be looking at our current financial position and what has happened over the last quarter. I know I know, we are almost in May. But just as it so happens, I can only invest most of my money when I get paid commission at work. Which is at the end of April and I wanted to show you a true reflection of our portfolio. For the next one, I will be updating you in July.
Let's have a look at the last couple of months and what changed in our world.
1️⃣ A quarter in review
Not to the meat and potatoes of the post. What has been happening with us? Well, we've had quite a busy start to the year. We are now proud parents of two, more on that below and well I mentioned briefly that I am still writing my novel (Six chapters in) Here is a quick overview of what we have been up to.
Baby Born
Writing a novel
Getting back into the gym and good routines
👶🏻Baby Born
We've recently said hello to our beautiful boy Elijah! So we've been learning what it takes to be parents of two. With it comes the confidence in knowing what you are doing, but it also means that you are a lot busier. He was born on the 1st of May and we are very Blessed to have another one in the Kruger household. Side note, it is quite convenient that he was born on the 1st. Makes it easy to know how much to invest when we start his investing portfolio.
📖Writing a novel
If you are close to me, this comes as no surprise but I have been writing a science fiction novel over the past 8 months. First off, like most things that are worth it in life, it is very hard work. It is however a process that I enjoy immensely. Therin lies the secret sauce I reckon. My illustration designer and I said that even if we sell zero copies, we are loving the process of creating something creative and unique.
It has truly been so much fun so far. I have three novels planned for the series and I am about halfway through this one.  
🏋🏻Getting back into the gym and good routines
I've always had a passion for working out and wanting to look good, but as things creep up and you become busier and busier over time, some things fall away. Unfortunately, this was me working out. I've made a commitment to start training and really getting fit for the upcoming cricket season. So watch this space.
On a side note, I've found that creating good routines and habits requires you to do something that is achievable. Sometimes it means you have to start slow and build it up over time. The book Atomic habits goes in to great detail about this. (Good read)  
Portfolio Update
Alright, then over to the financial side of things. For our portfolio, the S&P 500 is down overall, but we are still in the green if you look back a year. If you pull it back even further till the date that we started, you can see how much it has grown!
If you are interested in how we invest and how you can literally do the same thing, have a look at our investing series.
As you can also see down below, we started with a humble $237.33 dollars. Through consistency and unwavering belief in our strategy we've taken that deep into six figures. Where will you be in three years? Start looking after your future self. Stop waiting for a sign so start building a better future. This is the sign.
3 Month Change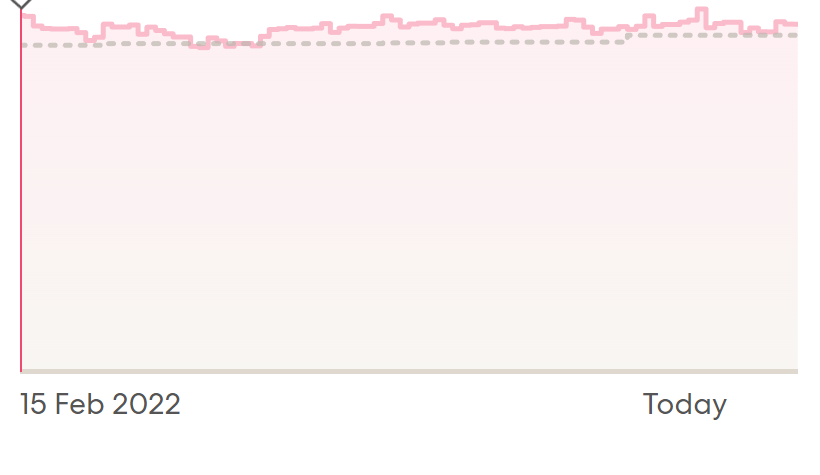 One year change
All time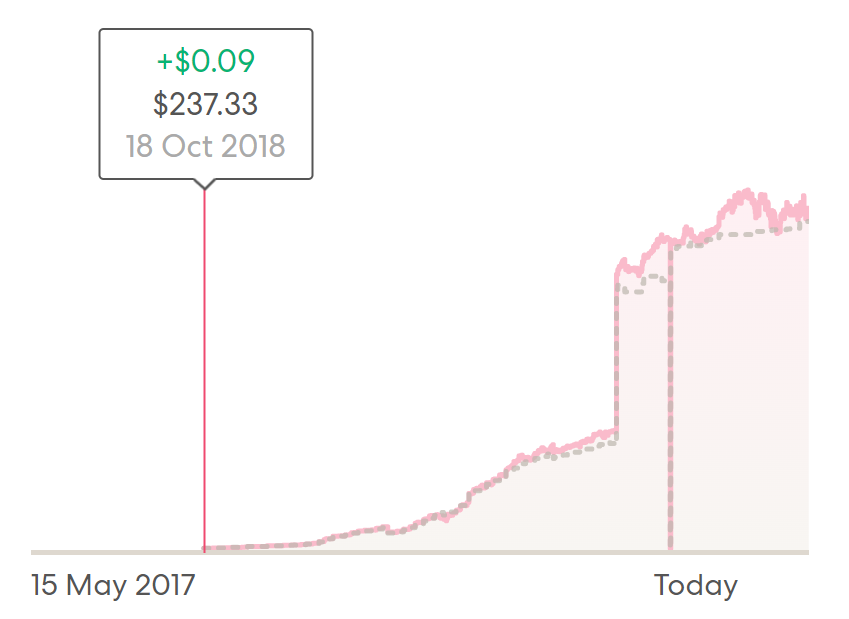 📺Interesting things
I love this channel. I promoted it last time we spoke, however, this gentleman is an investment analyst and he goes into great depth on investing and why things are down in this video. Highly recommend.
Book
As an aspiring writer, I thought it would be a good idea to start diving into fiction myself. One of the best authors in this space has to be Brandon Sanderson. I've come across his Youtube channel and I was hooked. I also decided to pick up one of his novels. The Way of Kings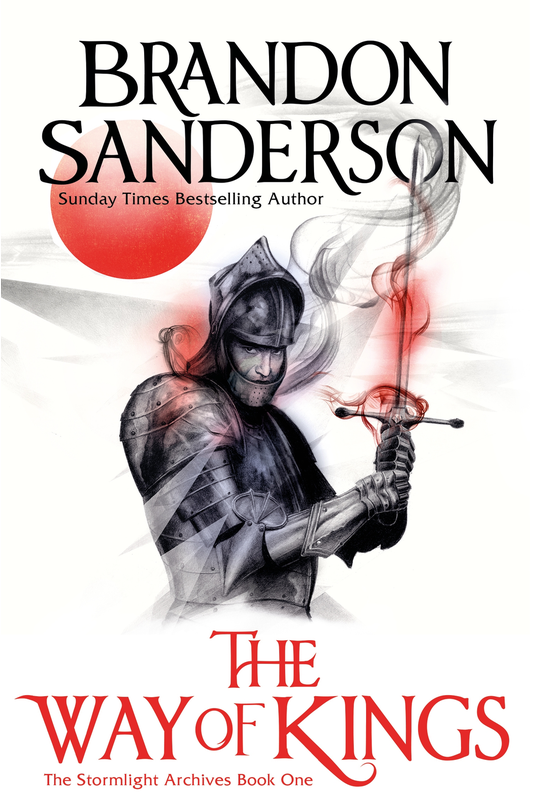 So far it is an excellent read! I would highly recommend it to anyone wanting to get into some fantasy fiction.  
❓ A few changes
We're all about transparency! In saying that, there will be a few minor changes when it comes to these updates. I have made the choice to not show our actual numbers anymore. There are a couple of reasons for this. I want to ensure that we as a family are safe, and that our numbers do not discourage anyone. I know people who have 10 times as much and I know people who have 100x less than we have right now. This journey is completely personal to you the reader. I want to stay authentic and true, but this journey is a personal one for everyone. I hope that makes sense! I've been doing this for about 2 years now and I can't tell you how awesome the interactions has been with some of you. It is so encouraging to see what people are doing, and it is awesome that I was able to contribute in a small way.