The Australia incident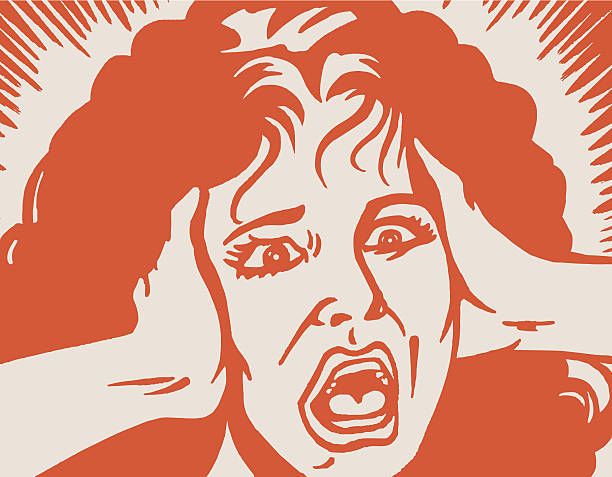 Well well well here we are again. Hope everyone is getting festive and ready for Christmas.
This week I'll be telling you a tale. So little over a year ago my wife and I decided to change the way we approached money.
We decided that a mediocre future of working 9 – 5 for 45 + years is not what we want. This all stared when I read rich dad poor dad by Robert Kiyosaki (a must read)
We want to achieve financial freedom because we want time freedom.
Now to the story I promised you. Marriage is great, you have someone that supports you, loves you. It's basically a permanent sleepover with your best friend, however you have to compromise… When I presented the idea of investing our vacation money instead of going on an overseas holiday every year well… the conversation was interesting. However when I told my wife that we can take some money and 'save' it in bonds. (I will discuss these in another post)
We both agreed that we wanted to go on a trip before we settled down and we agreed to put the money in bonds. HOWEVER taking out the money we agreed upon is waaay harder than it was putting it on there… because well I am in charge of the investing and now we're reducing that amount. In the end we agreed to it so out the money went.
The reason for the story is that even though we are on this journey of financial freedom, you have to be able to compromise and create milestones (more on this next week)
So that's the reason for the big dip!! I'm so excited to be on the financial freedom journey with my best friend and I hope that anyone reading this has started their journey to a better life.
Our current portfolio :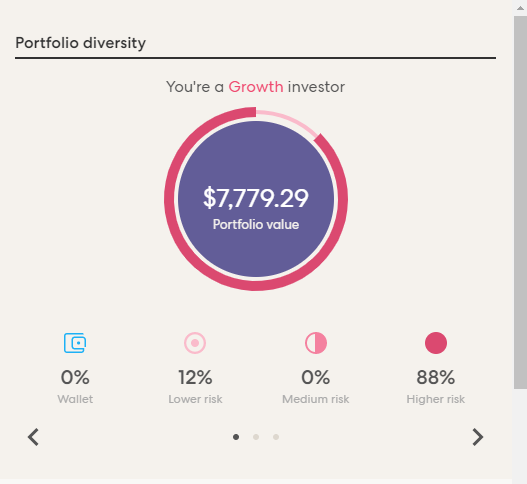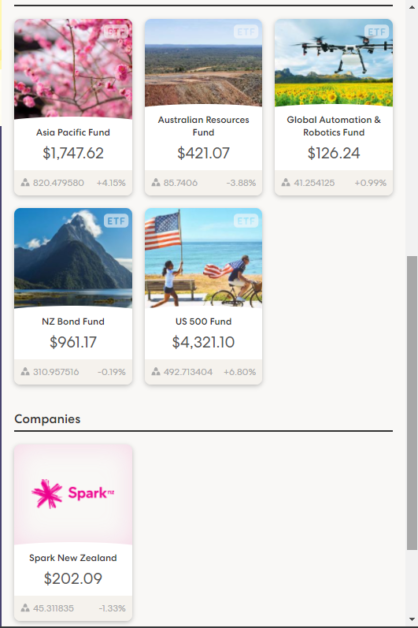 Happy about the last couple of weeks, we were able to invest some more and the market is up. Reading the Warren Buffet way (also a must read) and investing doesn't need to be complicated, in fact most people over complicate it "Risk comes from not knowing what you are doing." – Warren Buffett
That's going to do it for this weeks post! Like last week,If this post has added any value to you, please sign up to Sharesies (the platform I use, for New Zealand residents only)
Not only is it completely free to start with no joining fees or minimum, if you click this link not only will I get $5 YOU will get $10… it is literally free money if you sign up!
Whats not to love.