Crypto Winter - How to invest when the market is down
I am afraid that things might have taken a turn for the worst since we last spoke. Well I guess, that depends on who you speak to. Crypto is experiencing what can only be described as a never-ending winter and Bitcoin has been in a rather unfortunate tumble.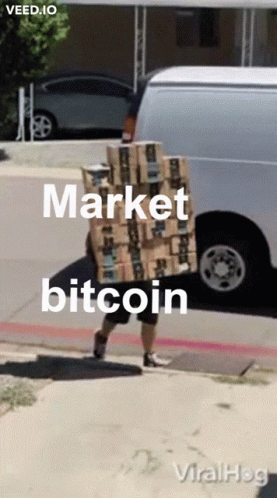 To be honest, what is happening is an ongoing domino effect and it keeps getting worse. I don't want to harp on too long about this but as an investment blog, I would be remiss if I did not address it in some capacity. Now to the good stuff, well again it depends on who you ask.
The stock market and well more importantly the S&P 500 isn't looking too hot either. CNBC reported that it has lost 20% from its peak and we are officially now in bear territory. That's all doom and gloom Milan, how the heck do I survive all this negativity?
⚓Steady the ship and your mind
If you are an Index investing chad your palms are also sweating because of the news above. It's important to remember that the S&P 500 has always recovered from a market downturn and surpassed its previous highest point. That in itself should give you confidence and provide you with some reassurance to stick to your guns. That is if you are invested in it and you have a number of years left before retiring.  
The other good, nay even great news is that everything is on special. I've always found it so interesting when I speak to people and they are sad about the markets. I am slightly perplexed by this because let's paint a slightly different picture.
Every dollar you can invest in a market downturn will allow you to save time on the backend of FIRE. Let me explain, if we use the logic that the S&P 500 will surpass its previous highs, it is safe to assume that your money will compound rather nicely and with that you are even closer to your early retirement date.
Don't panic be happy. Buy more and ride the wave.
🍷Long-term wealth, my experience
You've seen it time and time again. Someone wins the lottery, gets a large inheritance, runs an elaborate rug pull scheme in the crypto space causing people to lose millions. You know common well known things. These things all have the same thing in common. Someone is making quick money.
With that I've found usually comes the inevitable downfall of the quick money. A large majority of lotto winners lose all of their winnings within the first couple of years. What's my point?
I have a theory that you you should grow with your wealth. Like a good wine from insert good wine region you must mature with your wealth. That also means it takes time and the older you get, the better you are. The more qualified you are to work with your own wealth and more importantly keep it.  
📺Interesting Things
Book Club
I am rereading Company of One, a book by Paul Jarvis who does a phenomenal job in showing the value of staying small, authentic and doing your best work. I would highly recommend this to any aspiring entrepreneurs or current business owners out there.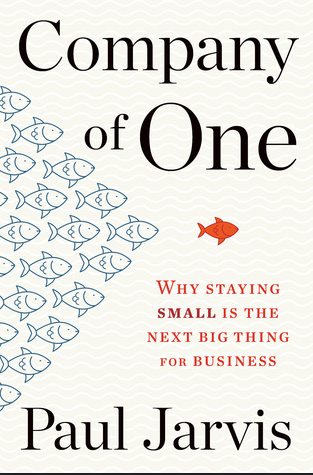 Coming Soon!
Speaking of interesting novels, the novel I am currently writing is progressing very well and we've just launched a landing page for it. You can sign up for updates on the book and to get excited with us when it launches.
Panic at the Exchanges
Some of you may or may not know but I love the investigative work that CoffeeZilla does when it comes to scams and exposing people for being frauds. In this instance he is looking at one of the largest crypto exchanges and how the recent intense market dip has affected them. Quite an interesting watch.
Giveaway Time
Alrighty! The goal of this blog has always been to provide people a different path when it comes to building their wealth and achieving financial independence, giving them the power back. That being said, I would love for you to help me spread the good word.
Plus if you help I will send you a $50 NZD Prezzy card voucher.  
How to enter :
Make sure you are subscribed to the newsletter
Share this post to Facebook and tag @fire life NZ
In your post, tell us about one thing you've learned while reading the blog
Good luck!
Best,
MK