A case against FIRE?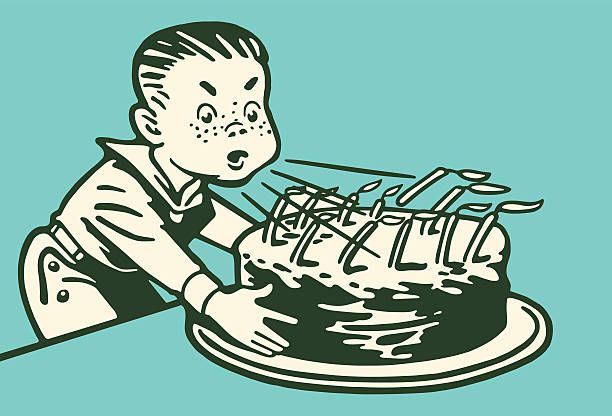 In an article by Marketwatch, Lisa provides an interesting view on FIRE and why she and her partner ditched the movement to enjoy their money a bit more. Is this wrong?
Lets explore this a bit more. I think with the FIRE movement gaining more and more momentum every day its wise to look at it from different angles and perspectives. I think one of the most interesting parts to my blog is that I am doing it live. I am practicing what I am preaching as they say. She makes mention of bloggers and podcasters who essentially have supplemented their income by talking about and discussing FIRE rather than actually being retired.
I found this interesting as I agree with her. We often find people at the end of their journey not in the middle of it. I am trying to show anyone reading this that this is something you can do too. She makes mention of unknown expenses that she never worked in to her initial FIRE number. All of these are very legitimate (Looking after her mum, paying for her daughters college etc). These are all very legit expenses.
This is all good and well but is it a reason to ditch your FIRE plans? In my opinion no. Now Lisa seems like she is saving and investing more then the average Joe and Joet anyways. I want to bring light to the fact that life is full of surprises and you can't prepare for all scenarios. My wife is pregnant as I mentioned in a previous post we are having a beautiful girl. This changes a lot of things for us as well. Date nights will be reduced, entertainment money will go down and replaced by nappies. My wife won't be working for a couple of months (maybe more) etc. So there is a lot to think about. Will we be able to invest as much as before? The answer is more than likely no.
Does this mean we should then put a pause on FIRE? We certainly won't be. See the largest point I am trying to make is that I think Lisa and her partners reason for FIRE wasn't strong enough or your 'why for FI' as it is known in the FIRE community. The reason I say this is that when life threw a couple of curve balls at them they jumped ship and fell back in to the default stance. Again please note I am not attacking Lisa and I think she is probably more money savvy than 90% of people anyways. I do think though that your reason for FIRE needs to be very clear and very personal. If not you will be happy with the gray monotonous day to day cubicle life known as 'the grind'.
See our situation will drastically change in the coming months but the plan to achieve FIRE won't be. I'll be documenting the entire thing baby! See for me personally I despise working for someone else and I love teaching people how to grow their own wealth. This is reason enough to pursue FIRE in any situation and condition. Life might try to take you out or delay FIRE for a couple of years but don't ever let that stop you.
FIRE might be gaining more and more momentum every day however the vast majority of people are still living paycheck to paycheck and aren't saving enough for even traditional retirement. Don't let that be you.
AS always here is our portfolio.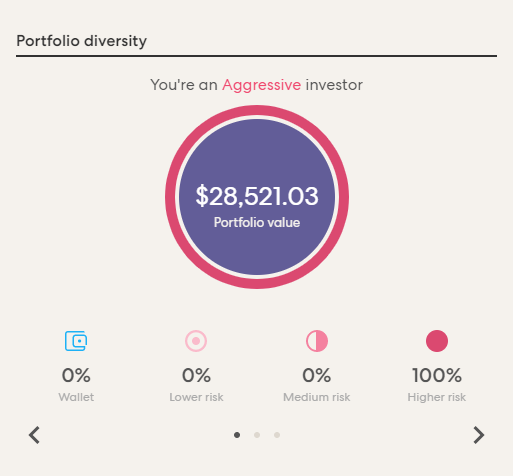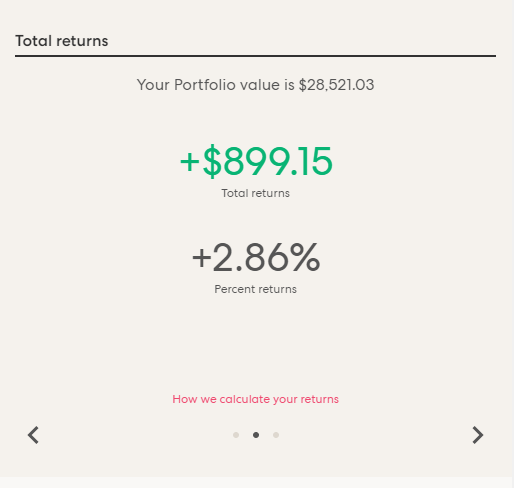 On another note I have kindly been invited to co host a webinar with Sam from last months post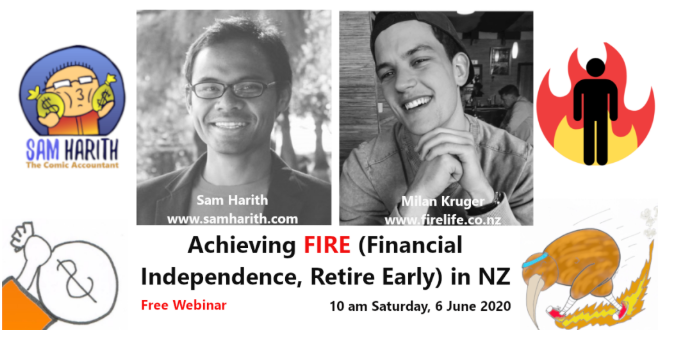 You can register for this here
The format of the webinar will be as follows :
Financial hacks to increase your savings.
Tax tips for business owners/self-employed individuals.
To side hustle or NOT to side hustle? What should you do?
Figuring out what your FIRE looks like
Q&A
Speaking of teaching people how to invest their money, I am in the final stages of creating an investing workbook for complete beginners. This will be unlike any course you have every done. I will teaching you what to do with your hard earned money.. Sign up down below if you want to have it delievered right into your inbox immediately.